A career in phlebotomy can be extremely rewarding and offer endless opportunities for growth, both in salary and position. It's one of the first jobs many people in the medical field go for. Nurses and many doctors start out as phlebotomists, because they can continue their schooling while working.
Others enjoy the field of phlebotomy so much, they make a career out of it entirely, and that on its own can be rewarding, too, as you're helping people every single day. But, if you've completed your training recently (and perhaps even received your additional certification), there's a good chance you're looking for a job in phlebotomy.
While now is a great time to be looking, as the need for quality phlebotomist is stronger than ever, it's not always as easy as we'd like it to be to find a job right away once we've completed schooling. So, when it comes to finding an entry level job, the best thing you can do is pour a lot of effort into your resume. A quality resume can be the difference between getting a great job, and getting no offers at all.
It's important to keep in mind that because phlebotomy is such a popular career, it's likely that potential employers receive anywhere from dozens, to hundreds of applications at any given time. Those stats aren't meant to deter you from applying. Rather, it just goes to show how important it is that you have a resume that stands out, and will get you, and your skills, noticed.
Entry Level Phlebotomist Resume Tips
Let's take a look at different sections of what a potential phlebotomist resume should look like, and how you can make the most of it to hopefully get the call for an interview.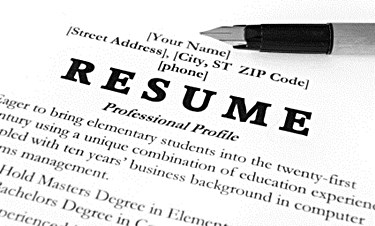 List Your Objective
Many resumes overlook this very simple introductory sentence that can decide whether or not an employer will even keep reading. An objective is a clear, single sentence that states exactly the type of job you're looking for. You don't have to start talking about your skills, or why you want the job just yet. Just list simply that you are seeking a job as a phlebotomist (or appropriate title) to perform the specific duties needed (it's okay to list some of those duties as well, as a way to show off your skills without actually mentioning it).
Education & Training
To become a phlebotomist, you don't have to attend a four-year, or even a two-year university. You simply have to pass a phlebotomy training program, and perhaps become certified, depending on the state in which you're applying for a job.
List your educational experiences and training experiences, starting with the most recent.
Your Biggest Strengths
As you get into the middle part of your resume, be sure to have a section that lists your major strengths. For phlebotomy, this can include things like:
Knowledge of anatomy.
Familiarity with medical terminology.
Full understanding of first aid and safety procedures.
A strong knowledge of lab terminology and procedures.
Whatever you feel confident in when it comes to your skills, don't be afraid to list here. The more confident you are in what you can do, the better. Use your strengths from your training program to really push forward what you enjoy doing and what you're best at.
Prior Work Experience
While listing any previous work experience can be beneficial to let employers know that you're trustworthy and will likely have references, be sure to list any previous medical work experience you have first, including internships. Internships are a great way to get your foot in the door when it comes to phlebotomy.
After you've listed where you have worked, be sure to list off the duties you performed while there, in case some of them are similar to what your prospective employer may be looking for.
Special Skills
This section is optional, but can help you to stand out in a stack of applications. Your special skills section is different from your 'biggest strengths,' as it lists different things that don't directly pertain to phlebotomy, but could be useful on the job, such as strong communication skills, an ability to work with a diverse group of people, etc.
Think about the day-to-day qualities that a phlebotomist might want to have in order to do a good job. If you can apply some of those qualities to yourself, don't be afraid to list them here! It could just be an extra 'push' to get you ahead in the hiring process.
Additional Involvements
If you didn't go with an internship in phlebotomy, perhaps you performed some volunteer work for an agency, or worked with different organizations to help out where needed. The work you did for any nonprofit organization doesn't even have to deal with phlebotomy – employers will look at your willingness and eagerness to do more, and do good work as an employable trait, so don't be afraid to list as many volunteer projects as you can.
Building a Resume for a Career as a Phlebotomist
A resume for a phlebotomist should be clear, concise, easy to read, and showcase all of your best skills. You want to be able to stand out from the rest of the applicants going for the same job, and in order to do that, it's important to be genuine. But, you can't be afraid to 'brag' a bit about your accomplishments, as well – in a subtle way, of course.
Creating a resume for a phlebotomy position can feel overwhelming if you don't know where to get started, but it doesn't have to be. Take these tips and suggestions into consideration as you put together your phlebotomy resume, and chances are you'll land your job as an entry-level phlebotomist in no time.