Are you considering a career change? Or maybe you've been a homemaker all your life, and are just now considering starting work? You're not alone. Long gone are the days when job-hunting was limited to the children fresh out of school. These days, it's becoming more common for people to change jobs throughout life, in their 50s and beyond.
As the national retirement age creeps up, more people are working for longer. This means that there are career opportunities out there for women over 50. No matter what your areas of interest are, there's bound to be a career change to suit you. Whether you have a degree, transferable skills, or no experience at all.
Today, we'll introduce you to the various career choices over 50-year-olds can look into. They range from government jobs to jobs which require no qualifications or experience. We've highlighted several jobs which are perfect for the over-50s age group and offer competitive salaries. By the end, you'll have a good idea of what your next career move will be.
Why Change Careers at 50?
Before we get started, let's examine why you'd want to change careers at 50. According to the Bureau of Labor Statistics (BLS), more people than ever are working past the age of 50. There are many reasons for this.
These include the following:
Health and life expectancy. People are living longer now than ever before, and are staying healthier for longer.
Education levels are also higher than they've ever been, providing an incentive to keep working.
Social Security benefits are changing. Retirement age is now 67 for those born after 1960, according to the National Academy of Social Insurance. This means people have to keep working for longer.
Not only that, but there are personal reasons why someone might consider a change of career in their fifties.
Examples include:
Job satisfaction is becoming more crucial in our society. By age 50, many people begin to become bored with their jobs or lifestyle, leading to unhappiness. A change of environment is often necessary to beat it. However, there are career change mistakes that you need to avoid at all costs.
Empty nest syndrome, a term for the loneliness felt when your children grow up and leave home. Some people may try to offset this loneliness by changing their routines and careers.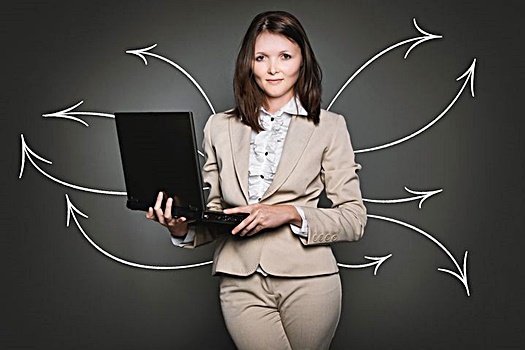 You may worry that an employer won't want to hire you because of your age. Fortunately, according to the U.S. Equal Employment Opportunity Commission, age discrimination in the workplace is a crime. It is against the law for employers to refuse to hire someone over 40 because of their age.
All of the above being considered, why not change your career at 50? Let's look into the types of jobs you might choose.
Options When Changing Careers at 50 without a Degree
In school, we're continuously taught about college and how important it is to get a degree. It's true that going to college is a great way to expand your knowledge base and skill set. However, financial and practical restraints mean it's not ideal for everyone. Many people looking for "new career at 50 ideas" believe that degrees are vital in the job market. Fortunately, this isn't so.
If you never went to college, all hope is not lost. There are many potential careers for an over 50-year-old woman with only a high school diploma. Though education is necessary, the experience is arguably more valuable in the job market.
1) Retail Assistant
Working in retail doesn't require a degree, and is a respectable, steady occupation. Retail positions are often very convenient, as most people live within walking distance of a store. You may believe that retail is best suited to young people. However, retail chains can be some of the best employers for workers over 50. Customer service, math, and sales skills all transfer well to retail.
Working in a store allows you to exercise and interact with people all day long. An excellent choice if you want to stay social and active as you get older. Small, niche stores will likely be less busy than large supermarkets or department stores. According to the BLS, the average retail worker makes $23,370 per year or $11.24 per hour. Some companies offer advancement opportunities, too. With hard work and dedication, you could find yourself taking on a supervisory or managerial role eventually.
2) Receptionist
Receptionist, administrative assistant, front desk clerk – whichever name you use, it's a great choice for women over 50. This would be a better option if you'd prefer something with a slower pace than retail, but still customer-facing. If you like talking to and assisting people and have pleasant phone manner, you'd be well suited. Almost all businesses require administrative staff to aid with the day-to-day running of the firm. Hospitals, dental surgeries, hotels, schools and car dealerships, to name a few.
As a receptionist, you'll never be bored. Receptionists typically carry out a wide variety of tasks. Filing, making telephone calls, answering emails, record keeping and meeting organization could all be in your repertoire. Some receptionists, such as hotel clerks, also assist guests and handle cash transactions. The median wage for receptionists is $28,390 per year. Typically, those in receptionist roles also have the opportunity to advance in the business.
3) Childcare Worker
Childcare worker is an excellent choice of career for women who have experience with children. Whether they're your own, your friends' children, or your nieces and nephews. There's no need to have a degree to work with children – experience is preferable to most employers. Childcare workers usually work in child care centers (daycares), or in private homes as nannies. You might work with preschool or school-aged children of a wide range of ages.
Caring for children is a fun and fulfilling job that many people sincerely enjoy. Depending on your state, you may have to undergo some training to work in a daycare center. Most often, this is the Child Development Associate credential. However, if you'd like to become a private nanny, you won't need any training at all. The median pay for childcare workers is $22,290 per year or $10.72 per hour.  Working as a self-employed nanny, of course, would mean you could set your rates.
Are There Any Government Jobs for People Over 50?
There are some real advantages to working for the federal government. Of course, it's a well-respected job. There are many areas of interest in which to work, and many locations across the United States. According to Go Government, all government jobs provide a generous vacation and sick day allowance, as well as federal holidays off. Working for the government also means you'll have the opportunity to advance in your career, should you choose to. As long as you put in the hard work and proactivity, you'll reap the rewards.
Of course, the hiring process is lengthy and in-depth. You'll need to be a patient person. If you already possess related skills and experience, or a degree, you're more likely to succeed. That being said, it depends on which sector you work in, and the particulars of the job itself.
We've identified the top three government sectors for over 50s. The following departments have all taken the AARP's Employer Pledge. They acknowledge the importance of employing workers over 50 and having a multigenerational workforce.
4) National Institutes of Health
The National Institutes of Health (NIH) has been on AARP's Best Employers for Workers Over 50 list since 2008. It was the first federal agency to be included in the list and won first place in 2013. The NIH is strongly employee-focused and has a "strong commitment to readying workers for retirement."
The NIH is a part of the U.S. Department of Health and Human Services. They're a medical research agency, conducting over $37 billion worth of medical research per year.  Their primary goals are to enhance health, reduce disability and illness, and lengthen life through research.
If you've ever worked (or considered working) in a health or science-based field, the NIH could suit you. They offer scientific, administrative and executive positions at many levels. Each job role is very different and has a different salary.
5) US Fish and Wildlife Service
If you're an animal lover, consider working for the US Fish and Wildlife Service (FWS). It's a branch of the government within the U.S. Department of the Interior, which manages the country's natural resources. The service is mainly concerned with the conservation of wildlife, and educating the public on the matter.
Like the NIH, the FWS has also been named on the AARP's Best Employers for Workers Over 50 list. It entered the list in 2013. According to the FWS website, 39% of their workforce is over 50 years old. They provide wellness and benefits programs for older workers and keep in contact with retirees.
Jobs within the FWS are varied, but all based around conservation. They offer administrative and scientific roles, as well as positions for laborers, firefighters, and technicians. The roles encompass varying duties and salaries.
6) Financial Industry Regulatory Authority
The Financial Industry Regulatory Authority (FINRA) has ranked in the Best Employers for Workers Over 50 list since 2008. They are committed to achieving diversity in the workplace and have won many awards celebrating their achievements. They have scored 100% on the Human Rights Campaign's Corporate Equality index for the past two years.
FINRA works to regulate businesses in the financial industry. They do this by protecting investors, examining businesses and ensuring that rules and regulations are adhered to. They also aim to educate the public about investing and making financial decisions.
There are always a wide variety of jobs on offer at FINRA. Sectors include administration, accounting, and finance, law and technology among others. Jobs at FINRA are usually full-time and encompass varying salaries.
What Are the Best Jobs to Retrain for at 50?
Would you like to dip your toes into an entirely new job pool? If so, you may need to undergo some retraining. There are plenty of jobs out there that require a little training to qualify for, rather than years of study.
At 50, you'll have just less than two decades to enjoy a new occupation before settling down. With that in mind, we've come up with some jobs that you can train for in a reasonably short time.
7) Bus Driver
If you've got a high school diploma and a clean driving record, you're already halfway to becoming a bus driver. Becoming a bus driver may be ideal if you'd like a job where you can stay sat down. You may drive children to school, transport tourists on sightseeing tours, or run intercity services.
To become a bus driver, you'll need a Class B commercial driver's license (CDL) according to the DMV. This usually takes around seven weeks to train for, providing you train five days per week. Some companies will even help you get your license through on-the-job training.
On average, bus drivers make $33,010 per year – a very respectable amount for a job that requires so little training. If you'd prefer something a bit different, consider driving delivery trucks instead.
8) Cosmetologist
Are you a fan of looking good? If so, why not help other people look their best, too? Cosmetologists perform beauty services like painting nails, styling hair and performing makeovers. You could work in a salon or the beauty section of a department store.
There are many cosmetology schools, all over the country, offering various training programs. On average, it takes around a year to complete a full cosmetology course. However, if you choose to specialize in one particular area, it may not take as long.
According to the BLS, the average pay for cosmetologists is $24,900 per year or $11.95 per hour.
9) Home Health Aide
If you enjoy caring for others, this could be the job for you. Home health aides and personal care aides help less able people with their daily activities. The job involves visiting the home of a person with a disability or illness and helping them. You may prepare food for them, do their shopping or help them wash and dress.
You won't need any prior training to become a home health aide. However, you will be given on-the-job training. For a job that requires you to provide medication and perform other nursing duties, you may need a state license. This varies depending on where you live, but it's usually a 75-hour course.
As a home health aide, you'll make an average of $23,130 per year or $11.12 per hour.
Jobs for 50-Year-Olds with No Experience
Rather than retraining after 50, you may prefer to dive straight into a job with no experience. Not everybody has the time or money to undergo further education or training courses. Fortunately, there are plenty of options out there for people with no experience.
Even if you've been a homemaker or stay-at-home mom for most of your life, you've probably developed plenty of transferable skills. Why not use them to your advantage? Consider some of the following no-experience-necessary occupations.
10) Groundskeeper
If you're used to taking care of your yard, you may already have plenty of gardening skills. Although landscaping qualifications do exist, they aren't mandatory for groundskeepers. According to Occupational Outlook Quarterly, most groundskeeping jobs don't require any special training. You'll be able to learn all you need to know on the job. It's hard work, but you get to spend a lot of time outdoors, enjoying the fresh air.
Nearly all places of work require someone to tend to their grounds. You could work at a hospital, in a public park, or work for a private landscaping business. You could even work in a garden center or nursery. Regarding salary, the median pay is around $28,110 per year or $13.51 per hour.
11) Janitor
If you prefer keeping the home to tending the garden, professional cleaning could be the job for you. Being a janitor may not sound glamorous, but it's a straightforward job which pays reasonably well. You need no qualifications or training to become a janitor. It mostly involves cleaning that you'd typically do around the home. You'll likely already have the necessary skills, but you'll learn anything extra on the job.
Like groundskeeping, janitorial work is required almost everywhere, from government buildings to shops and hotels. You could even work for a company that cleans people's homes. The hours are often quite varied. Working in a school or hospital may mean you need to start work very early or very late. The median wage for janitors, according to the BLS, is $24,990 per year ($12.02 per hour).
12) Tutor
A tutor isn't the same thing as a teacher. You don't need any qualifications or experience working in education to tutor privately. Tutor certifications do exist, but they aren't mandatory. In fact, high school students regularly tutor younger students to earn some cash while they study.
As a private tutor, you'd help children and teenagers with their studies at their homes (or your own home). All you need is a high school diploma, and to have some memory of the subjects you learned. Play to your strengths – for example, if your hobbies are reading and writing, tutor in English. You can charge between $10 and $75 per hour, though the higher rates are more applicable if you've had training. If you would like to become certified, the National Tutoring Association offers accreditation via their website.
13) Run Your Own Business
If there's something you love to do, why not open your own business? For example, if you're good at baking, start a cake-making business. If you love making and repairing clothes, sell your services. When you have a hobby that you love, it only makes sense to use it to generate income. Of course, you'll need a certain amount of capital to set your business up. If you run your business from your own home, you can get off the ground with fairly little.
The USA Government website lays out all the necessary steps for getting started on your venture. Conduct some research to discover similar businesses and the going price for your product or service. The profit margins may vary, but you'll be your own boss and can work hours that suit you.
What are the Next Steps?
By now, you should have a good idea of the best career change ideas for over 50s. As you've learned, it's certainly not too late to get started with a new career. There are so many options out there. So, what are the next steps to finding your ideal new job?
First of all, consider hiring a career counselor to help you complete a self-assessment. This will ask you questions about your skills, interests, personality type and values, among other things. The aim is to help you discover occupations that you'd be well-suited to.
Once you've got an idea of what you'd like to do, carry out some research. You can ask family or friends to help you if you'd like.
Try to find out:
Whether the job requires any training or special education. If it does, find out how long it will take, and how much it's likely to cost. Decide what would be reasonable for your circumstances, and compare it.
What the median (average) salary or wage is for the job. Compare it to the amount that you need to be earning to live comfortably.
What you'll be expected to do in the role. Will there be any physical labor involved? Will you have to travel? What are the hours?
Eventually, you'll find something that suits you perfectly. Then, the only thing left to do is to polish up your résumé, and start job hunting online. Take advantage of the internet – there are plenty of job sites available – but also newspapers and bulletin boards. You never know what may pop up.
Latest posts by Louise Carter
(see all)